본문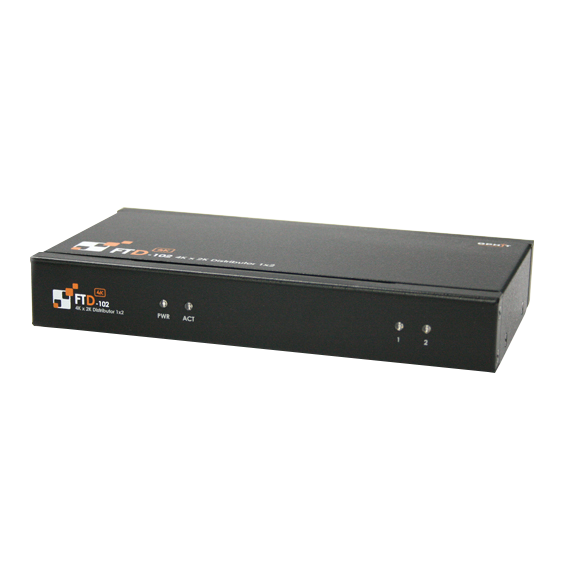 Product description
4K HDMI Splitter
OPHIT's HDMI splitter, FTD-102 Series, let your one digital audio, video signal(Set-top box, DVD player and PC) with HDMI output distributes into two or four digital displays such as PC monitor, HDTV, Projector and 4KTV. Also, the splitter is able to support Real EDID. So, you are able to use resolution you want up to 4k * 2k 30Hz.

- Support full HD, full 3D and 4Kx2K video
- Compliant with the HDMI 1.4a
- HDCP decryption, HDCP encryption and transmits the data to 4 HDMI ports.
• Connector (input) : 1xHDMI 1 type female
• Connector (output) : 2xHDMI 1 type female
• Pixel Clock : 340MHz (single Link)
• Supporting Resolution :
3840x2160@30Hz
• Power Consumtion : 5.1W (Max)
• Power supply : 100~240V, DC 12V, 1A
• Dimension : 95.7W x 180D x 28H (mm)
• Weight : 250g
• Operating Temperature Range : 0℃~70℃
• Storage Temperature Range : -10℃~70℃
• EMC & Safety : CE, FCC, KC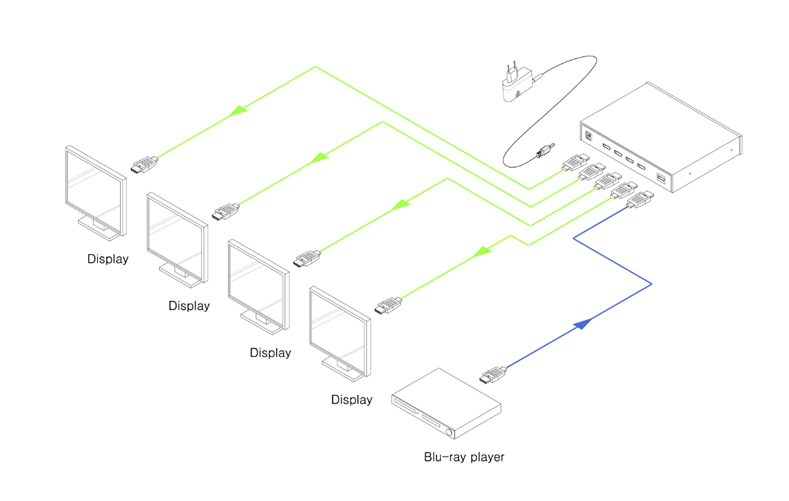 Package
• FTD-102
• 1 Power Adapter
• User's manual